Realty Partners is proud to be a full-service real estate brokerage.
As a full-service brokerage, our team will take the listing, take care of all of the marketing, handle all of the legal aspects dealing with listing, and provide property management services for our clients. So with Realty Partners, you have the skills of a broker/agent, both digital and paper marketing, efficient property management strategies, and managers within that office who can answer any questions that buyers and sellers have.
Property Management
Realty Partners will help you protect your investment, provide professional service, minimize your costs, and maximize your income—without interrupting your daily life.
Your leasing agent manages the lease signing with the approved tenant, using a professionally prepared lease, and ensures that all proper contracts are executed correctly. During lease signing, the tenant also receives education that will assist in preserving your property's value. The tenant also pays all rent, deposits and any fees in accordance with local legal and financial regulations, which are recorded in your online account. Our professional property management company will always include preventative maintenance measures. These are adjustments the management company makes now that will prevent future problems that cost a great deal more than the adjustments themselves. Realty Partners are able to provide detailed and organized financial bookkeeping services.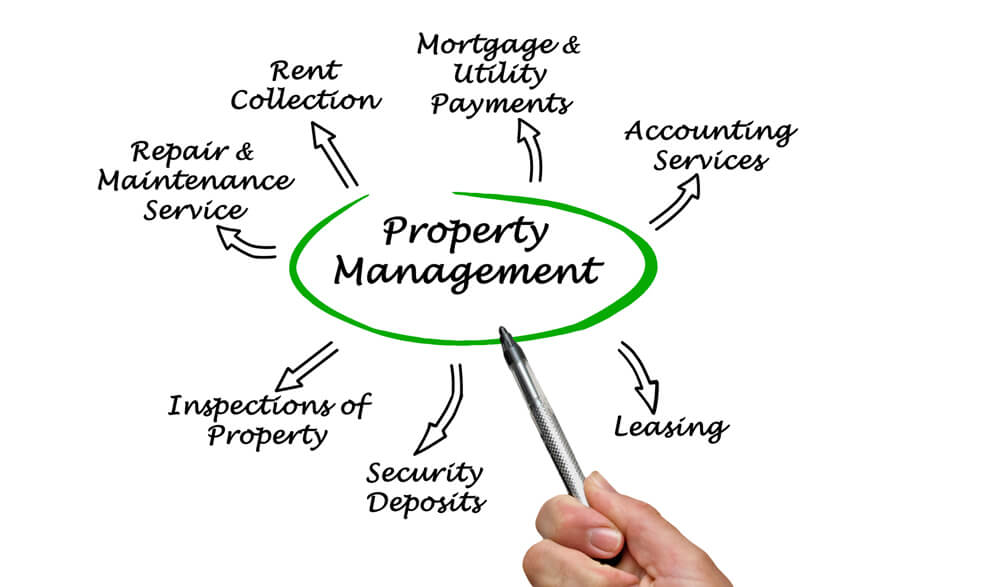 Why should you hire Realty Partners as your property manager?
Our team specializes in finding tenants immediately. If you get the quality of service, you will be able to find a trustworthy tenant immediately. We will let you know with a tenant for your assets and you will find someone to build you. We will also help you to get set up with the ideal rental rates and rental agreement for your property.
Realty Partners hold high standards & ethics, which will assure you can avoid any legal problems. We will not let you in the half-way on a possible lawsuit.
Optimized Rent Collection
Realty Partners provides quality rental collection and accounting services to our clients. Our team works to make sure tenants pay the rent on time with the owner and will take the necessary measures if the rent is not paid on time by the tenant.
As your property management firm, we will provide accurate, up-to-date documentation of all the maintenance we've undertaken on the property over the years. This allows you to justify a higher asking price than if the property hasn't had such work done. We will have the proper records on file to verify it.
Call Tony at (671) 777-6301 for additional information.
Other Services Include:

Quality Photographs
Our team spends considerable time sorting through photos to select those with the best light, the best angles, and the sharpest contrast and color. The photos are then cropped and resized to accentuate positive attributes. Each photograph is entered into MLS with a full-length enticing description.

Adequate Signage
Our Realty Partners team knows that great signage is free advertising. We spend the money on quality professional signs to ensure our clients get the best exposure for their listings.
Full-Service Marketing
Realty Partners projects quality, and that means four-color flyers and four-color direct mail pieces. The days of hiring neighborhood kids to toss photocopies on neighbors' front steps are gone. Full-service marketing can determine if a property sells and how long it takes.

Open Houses
Our team knows that a successful open house requires experience and finesse. It means working the buyers who come through by pointing out a home's impressive features without making the buyer feel oppressed or hounded. It's an art, and it requires the service of an experienced team like Realty Partners.
Professional Virtual Tours

A virtual tour of your home is the new standard, as so it should be. Instead of simply displaying static photos of your home online, a virtual tour utilizes new digital technology to take viewers through your home and property using videos, 360-degree panoramic images, and seamlessly stitched photographs, often also incorporating sound effects, music, narration, and text.
Neighborhood Analysis

If you're shopping for homes in an unfamiliar area, you might feel overwhelmed by the number of neighborhoods. After all, neighborhoods are just like people; they can have very different characteristics, even within a few blocks.
Realty Partners will provide an in-depth neighborhood analysis that includes detailed information about local schools, area parks, and crime rates. Other factors that may be included in a neighborhood analysis include land uses, such as whether the neighborhood is primarily residential or mixed use (residential and commercial), and property types, such as single-family homes, apartment complexes, and condominiums.
Relevant Discounts

Realty Partners has worked tirelessly to establish relationships with other home-related businesses that will benefit our clients. For example, they may coordinate with the local hardware store to offer discounts to clients, or even with contracting professionals, such as roofers, plumbers, electricians, and painters, to provide services at a discounted rate. Other agents may even offer free services from an interior designer or landscaping company if you buy or sell through them.