Located in the Pacific Ocean near the Mariana Trench, Philippine Sea and the equator, the island of Guam is one of the leading tourist destinations. It is very popular to Japanese tourists since Japan is only 3 hours away by plane. In contrast, visitors from the United States must travel 13-15 hours total. As a US territory, Guam is home to a US Air Force base to its northern part and a naval base to the south. These US bases, as well as the country's tourism industry, are essential to Guam's economy.
Tourists from all over the world come here for the glimmering beaches, world-class dive sites, and interesting World War II artifacts. Many of the tourist attractions in the island have something to do with the world war. History students know that Guam was a focal point in 1944-1945 as US troops reclaimed its territories, liberated nations in Asia Pacific, and eventually ended the war.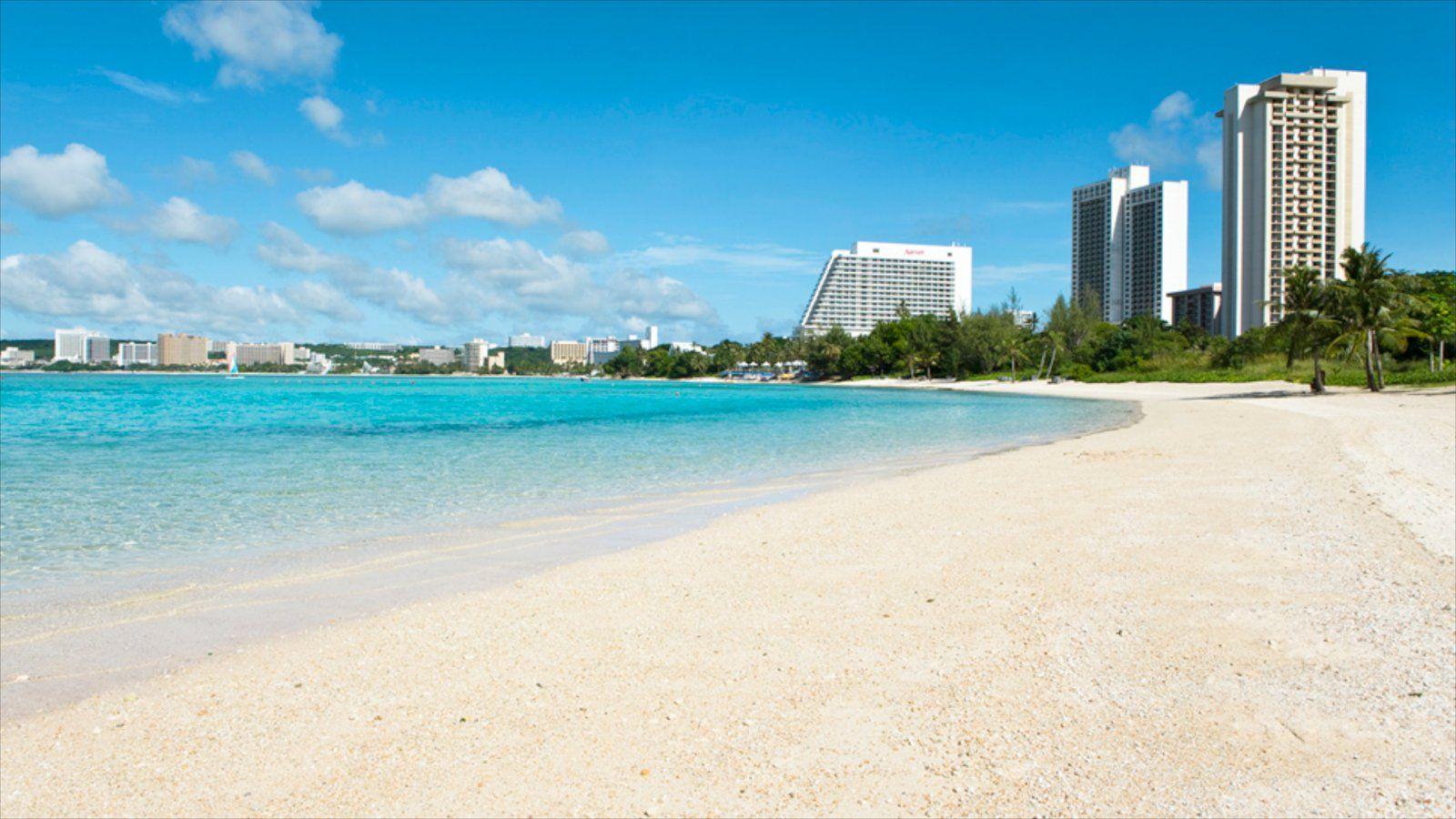 In Tumon Bay alone, there are a number of old World War II defense structures. The city was an important site during the Battle of Guam. Scattered all over the bay and in the city are gun emplacements, pillbox bunkers, and pieces of artillery. People are not allowed to enter the bunkers but they may see the structures from the outside.
Visitors and locals flock to the bay's mile-and-a-half long beach to swim, fish, snorkel or simply stroll around and enjoy being in the outdoors. Snorkelers will be surprised to see octopi, shellfish, colorful corals, and reef fish in the shallow water. The waters are perfect especially inside the area that is enclosed by a long coral reef.
Beyond the bay is Cushing Zoo. Here, visitors get the chance to see indigenous species and marine animals since the zoo is open throughout the week. Also nearby are a Chinese Park and the Padre San Vitores Shrine. Padre Vitores was one of the first Spanish missionaries that reached Tumon in 1672.
Also, Tumon Bay is near a number of shopping centers, which makes the city a major shopping stop while in Guam. The shopping centers to visit are Duty Free Galleria, Tumon Sands Plaza, Acanta Mall, The Plaza, and JP Superstore. Shopping anywhere in Guam is quite a treat because the entire island of Guam is duty free.
Finally, what really sets Tumon Bay apart is the nightly entertainment that includes dinners, sunset cruises, as well as hotel bars and dance clubs in the city. There are just too many reasons why Tumon Bay should be in one's list of places to see while in Guam.